McClintock – On Air: 9am – 2pm
Listen to McClintock every weekday for all the best Classic Rock.
McClintock knows how to Rock! For the last 25 years Dan has been living the lifestyle and programming some of the biggest rock stations in the mid-west. Dan loves music, trucks, beer and live entertainment. When he's not at the gym he's at the studio or station event. A self professed, "Radio Rat" Dan lives the Rock n Roll lifestyle! Look for him on stage at the next FOX concert before the show! Check him out below backstage with Aerosmith!
Email McClintock your requests and thoughts about the station.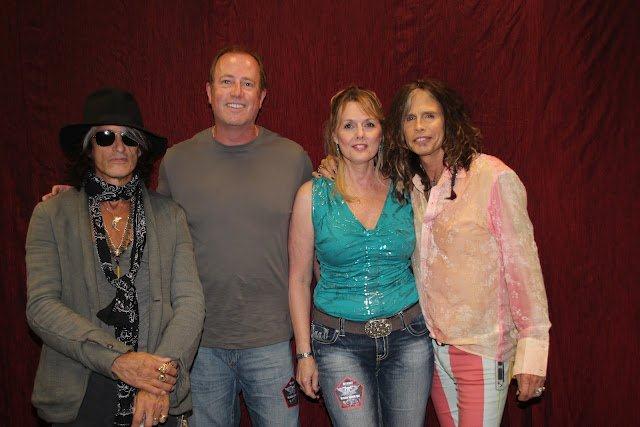 Dan's News
Check out these Organic Taco Sliders I tried out! Here is the recipe… I highly recommend: Grilled chicken, homemade guacamole ,shredded red cabbage, pepper jack cheese  and mini soft shell tortilla shells… all from Natural Grocers. … MORE