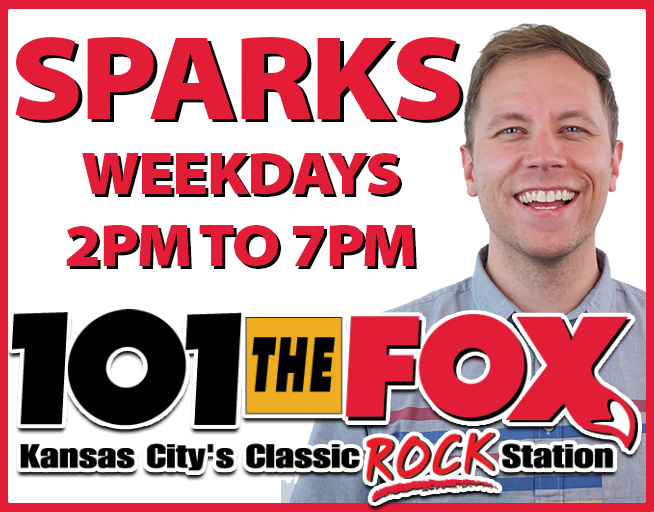 Sparks – On Air: 2pm – 7pm
sparks@101thefox.net
Hello there and thanks for wanting to know a little about me! First off, I eat an abhorrent amount of peanut butter. I'm up to about a pound a week and I think I may need to enter a peahab facility. My other addictions
include: personal finance podcasts, listening to ridiculous amounts of music, and comedy.
Listen to Sparks weekdays for all the best Classic Rock and listen daily features including:
2 at 2, My 3 Songs at 3pm, Hair Cut at 4pm, and Sparks Plugs at 6pm!
CLICK HERE TO SUBMIT YOUR SPARKS PLUG