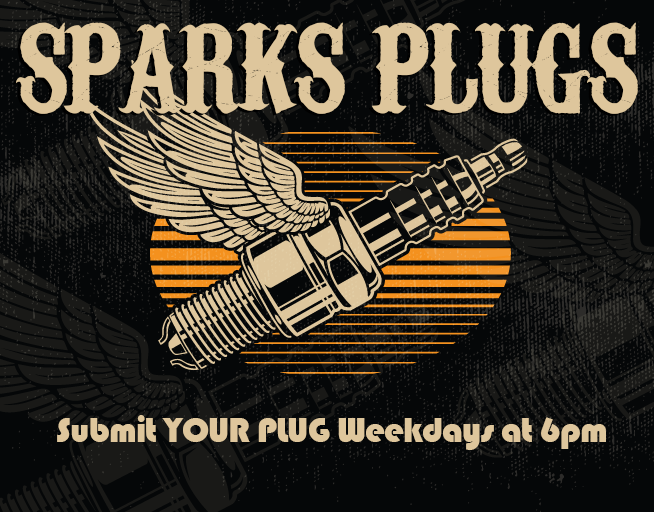 Still working at or AFTER 6PM or know someone who is?
Give Sparks a shout and in the 6PM hour! If you get YOUR plug in he will play a song for you and give the business you or your friend is working AT a FREE plug ON THE AIR!
OUR salute to the Workin' Man!
GET YOUR PLUG IN! Give him a call weekdays at 6pm at 816-576-7739
or Submit your SPARKS PLUG BELOW!
Sparks Plugs
Submit YOUR plug to see if Sparks will shout your PLUG out LIVE weekdays in the 6pm hour!