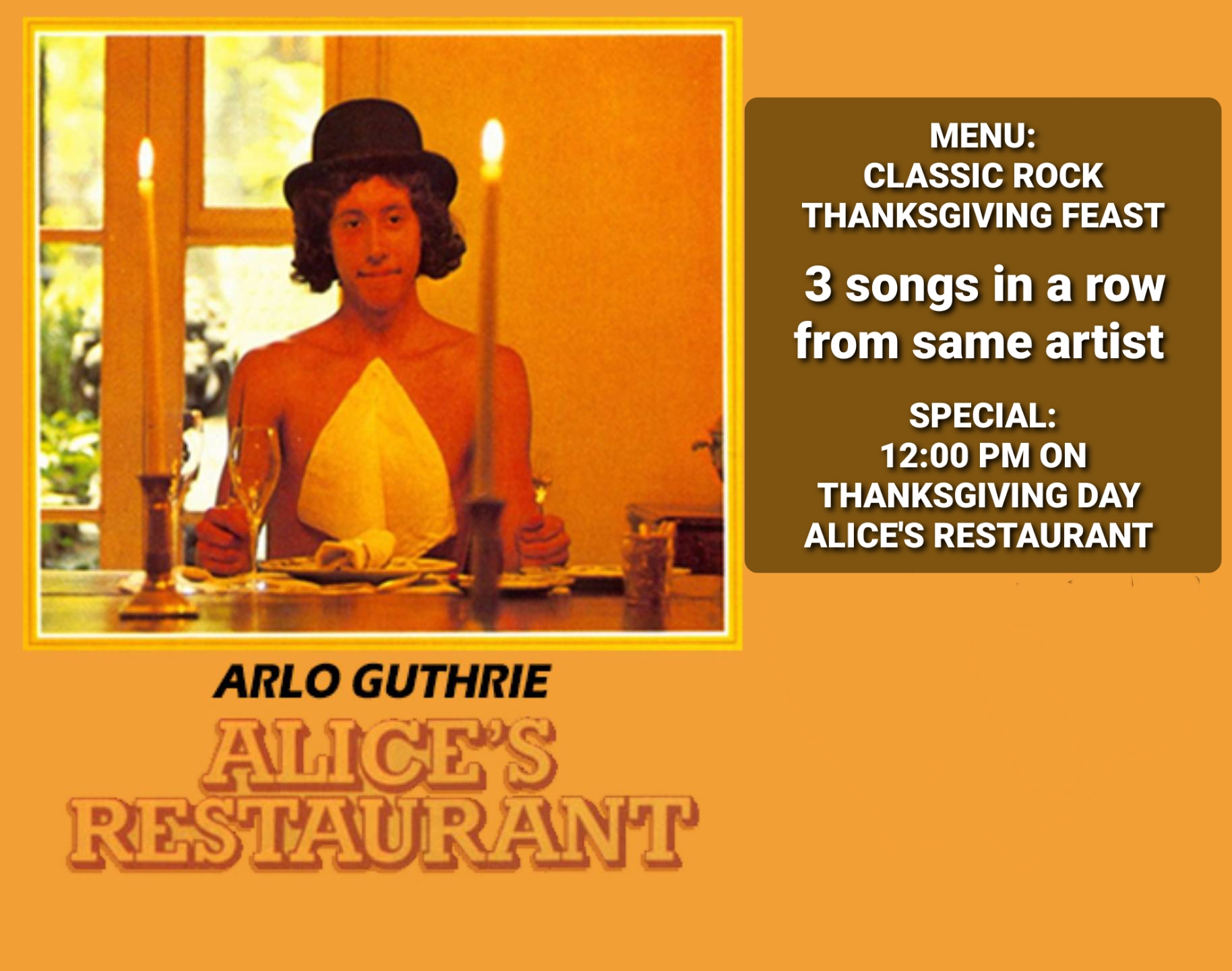 Join us this Thanksgiving for a Kansas City Classic Rock Turkey day tradition, Arlo Guthrie's Alice's Restaurant, Thanksgiving Day at 12 noon and special Thanksgiving feasts of Classic Rock sets with 3 songs in a row from the same artist all holiday weekend long!
Enjoy the feast and a special lunch with Alice!
Happy Thanksgiving from 101 The Fox!