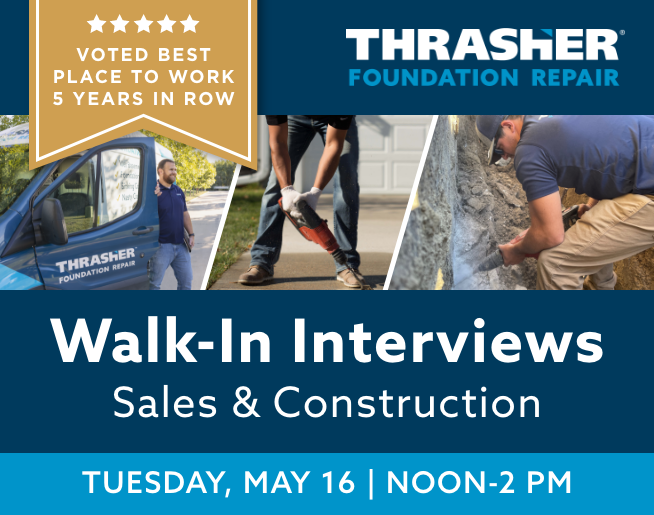 Tuesday, May 16th the Thrasher Foundation Repair will be conducting walk-in interviews for Sales & Construction!
Those interviews will be conducted at 15601 W. 113th St. in Lenexa. Bring a copy of your resume and a cell phone for check in!
Don't miss your chance to apply for a position!
Click here for more info on this hiring event!