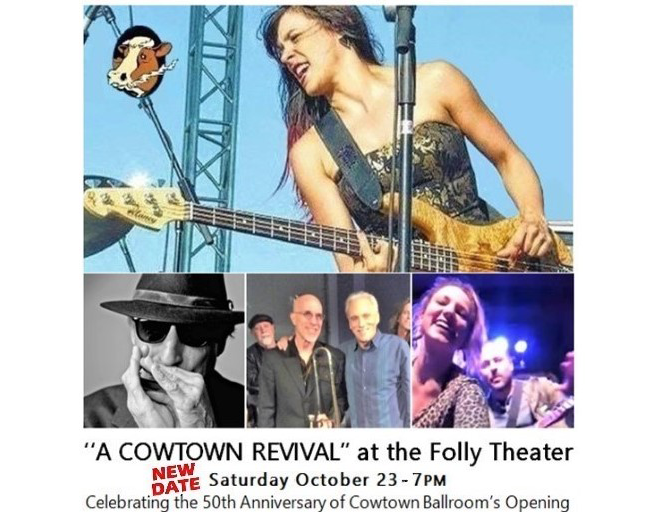 Cowtown Ballroom began its three-year run of more than 100 remarkable shows – from Alice Cooper to Frank Zappa – in 1971.  Join area recording artists, old and new, to mark the 50th anniversary of this music legend featuring the Danielle Nicolle Band, TooBig2Fail with Rich Hill, Other Americans, and the Clay Kirkland Band.
Don't miss this special event Saturday October 23rd at 7pm at the Folly Theater.
Tickets: $40 – $44 – $48 – box $60.